MZKT, OJSC welcomes You to "Army 2021", the international military and technical forum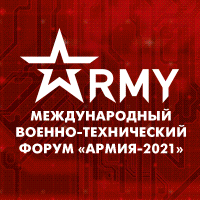 28.07.2021
Minsk Wheel Tractor Plant will traditionally take part in ARMY-2021 International Forum, the key exhibitory event of the year.
The "ARMY-2021" International Military and Technical Forum is held from August 22 to August 28, 2021 on the territory of the "Patriot" Convention and Exhibition Center in Kubinka, Moscow region. (55th km from Moscow by M1 highway (Minsk highway)). This forum brings together ministries, departments and leading companies and organizations whose activities are related to ensuring state and public security. 
At the exhibition, MZKT, OJSC will present a completely new development - MZKT-690003 (8x8) V-2 armored troop carrier. In conditions of modern warfare, one of the most important tasks is transfer of personnel to the places of military actions and performance of special operations. Solution of these tasks will be entrusted to MZKT-690003 armored troop carrier (BTR V2). In addition to transportation of personnel to the places of military actions, the armored troop carrier is capable of providing sufficiently serious fire support to airborne units in battle and maintain resistance against armored vehicles. 
The armored troop carrier has all-welded armored hull with a ramp at rear and is equipped with on-board information and control system, central tire inflation system and Run-Flat system, air-filtration unit, fire extinguishing system, smoke removal system, video surveillance system and self-recovery winch. The 20-ton armored troop carrier has Br4 ballistic protection, STANAG 4569 mine protection of level 2a/2b, can move on water at a speed of 10 km/h and accelerate up to 110 km/h on land. Among other things there are: powerful 550 hp engine, automatic transmission, 520-mm ground clearance, forced differential locks and diesel generator unit. You are welcomed to visit VOLAT exhibition stand in pavilion B, stand No.2F1.